Tomorrow morning, Colin and I return to Ithaca. A follow-up MRI today showed no residual tumor or suspicious areas: our first honest-to-goodness gross total resection.
His recovery has been nothing short of astounding. After walking out of the ICU 24 hours after entering it, they were ready to discharge him except he needed to start a medicine to prevent clots while in the hospital.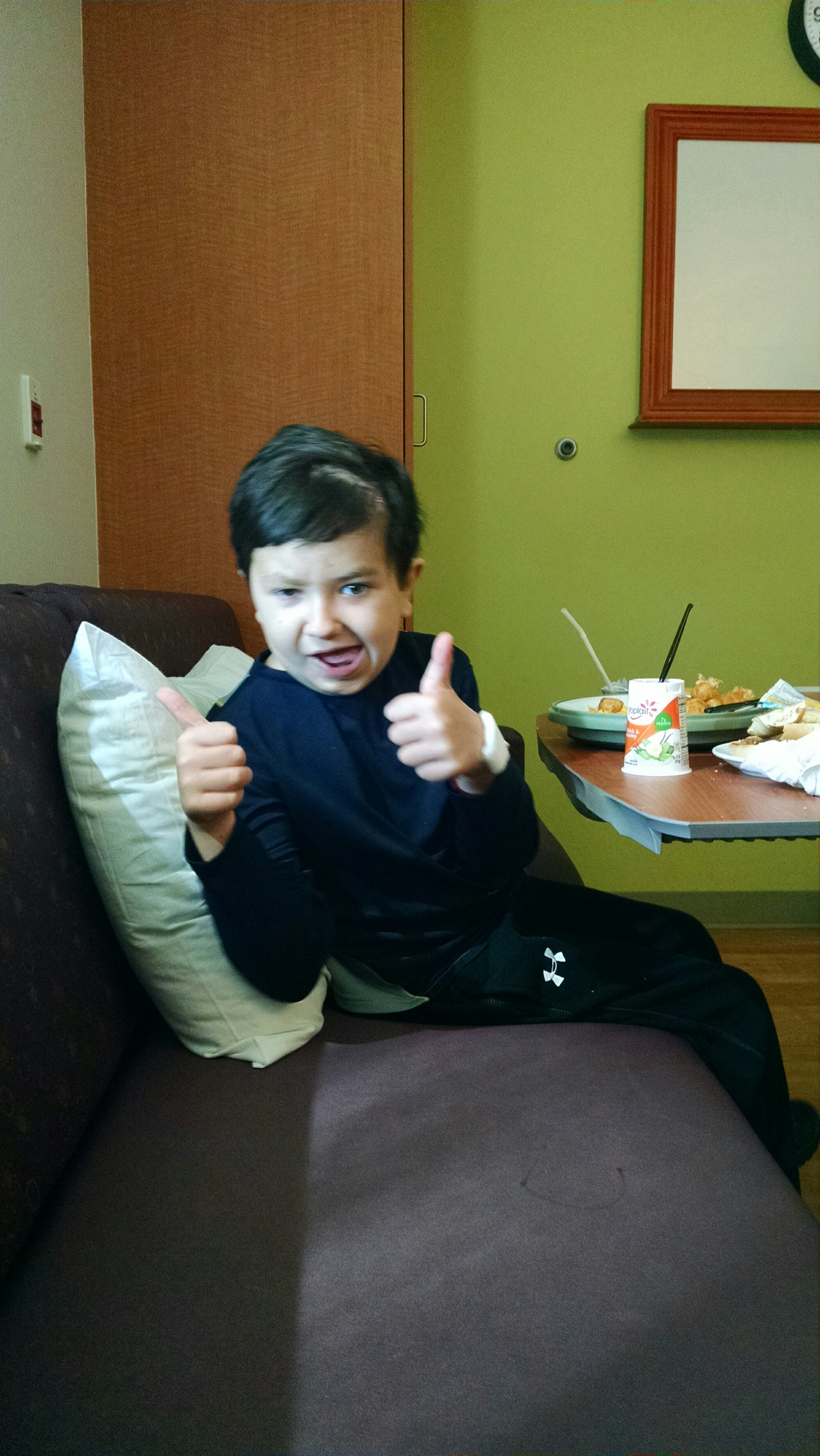 He left early Sunday (that's less than 48 hours after getting out of surgery) and hit the zoo. It's been great to see him looking and feeling very normal. Before his scan, he was waking to appointments and didn't look at all like a kid who had an open craniotomy days before.
Colin's recovery is a testament to his own determination and robustness as well as Dr. Boop's skill in keeping this procedure as minimally invasive as possible while doing the important job of removing all the tumor. We are privileged observers.
We will provide more news in the coming weeks about the next steps. It's amazing to be able to take them with a kid who's doing so well and a confirmed GTR.
Though I'm not superstitious, I did enjoy Colin's fortune from dinner tonight: